Table of Contents
What is a sports physiotherapist's role?
Sports physiotherapists provide a variety of functions including the following:
Injury assessment which needs detailed questions regarding the present injury and past injuries plus a thorough body examination.

Identifying the injury's root cause – often the injury's fundamental cause is not in the area of discomfort. A thorough examination will elucidate the reasons for the damage.

Individualized treatment plan development – this will address all weaknesses and imbalances. We want an athlete to recover stronger after an injury to avoid recurrence.

Enhancing the strength and mechanics of other bodily components. This is even more critical if an athlete requires time away from athletics to heal.

Using reasonable timetables for athletes' return to sport. This is a learned talent that can only be acquired through experience.

Collaborating with a multidisciplinary team. This might be the coach, team manager, sports physician or parent, or it could need a recommendation to the extended team such as a sports psychologist or dietician.

Injury prevention – identifying and addressing all modifiable risk factors for injury
How do sports physiotherapists evaluate your injury?
A sports physiotherapist will analyze the afflicted location and the kinetic chain involved in the sport's unique movement pattern. For example, a footballer will be evaluated differently than a runner. This will establish the cause of damage and allow for a customized treatment regimen. They will request details regarding your present training regimen, weekly workload and upcoming competitions. Your treatment plan will always be tailored to your circumstances and objectives.
Setting goals and objectives is a critical skill for sports physiotherapists. They utilize a battery of tests and equipment to get objective data on your strengths and limitations.
How do sports physiotherapists help with your pain?
It's all about marginal advantages in athletics; the management of sports injuries is no exception. Sports physiotherapists are always looking for novel treatment procedures and equipment that expedite an athlete's recovery. A sports physiotherapist is skilled with manual therapy and has considerable training and expertise with soft tissue methods such as myofascial release, along with joint procedures such as spinal manipulation. However, they often distinguish themselves by their injury treatment and rehabilitation abilities. 
Numerous professionals have researched strength and conditioning to guarantee they properly periodize your rehabilitation (and increase your athletic abilities), allowing you to recover better from injury. Strength is often a significant risk factor for various joint, tendon, and muscle injuries and is included in most treatment regimens and injury prevention programs.
Physiotherapy Considerations
Where is the physiotherapy office?
It's important where a physiotherapy office is located. This is especially true if you will be going to classes more than once or twice a week. Try to find a place close to you, because you will be more likely to show up for all of your classes this way.
Do you like your physiotherapist?
The good news is that you can find a very skilled physiotherapist who is also very friendly. All of these people who work in healthcare must have a Master's degree in kinesiology, physiotherapy, sports medicine or another similar field. Because of this, most physiotherapists know a lot about almost every condition that can be helped by physiotherapy. However, some people are better at certain things than others, so try to find a physiotherapist you feel good about. After all, you'll be working with them a lot for a long time.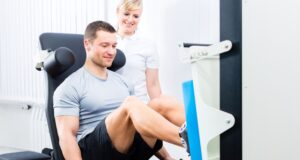 How long does physiotherapy last?
People who want to use the services of a physiotherapist should know how long a typical session lasts. Before your first therapy session, a physiotherapist can tell you how long it will last. As your condition improves, the length of a typical physiotherapy session can range from 30 to 60 minutes.
Visit fraserlifephysio.ca for more information on the best sports physiotherapy services in the Langley and Cloverdale area, or call us at (778) 278-4755 today.
< Previous | Home | Next >