Table of Contents
What is acupuncture?
Acupuncture is the practice of inserting extremely thin, filiform needles into the skin at certain locations on the body to manipulate "Qi" (energy). These filiform needles are solid, as opposed to hollow hypodermic needles, and are often composed of stainless steel (but may also be gold or silver).
How acupuncture is done
An initial acupuncture session normally lasts 20 minutes to an hour and includes an evaluation of your general health, physical examination and medical history, followed by the placement of the acupuncture needles.
Treatment courses often consist of numerous distinct sessions; however, this will vary.
Insertion of the needles
The needles are put into particular areas on the body known as acupuncture "sites" by practitioners. Typically, you will be requested to sit or lay down throughout the session. You may also be requested to remove some of your clothing, so that the practitioner can examine particular areas of your body. The needles should be single-use, pre-sterilized needles which are discarded right away.
Depending on the number of symptoms you experience, a typical session may include the usage of many points. The needles may be put just under the epidermis or further into the muscle. Once the needles are in place, they are kept there for a few minutes up to roughly 30 minutes.
When the needles are implanted, you may feel tingling or a dull aching, but you should not feel any pain. If you do, notify your practitioner right away.
What happens during acupuncture treatment?
Your acupuncturist will first inquire about your medical history. Then, depending on your specific health requirements, he or she will inspect the shape, colour and coating of your tongue, feel your pulse, and potentially do some further physical tests. The acupuncturist will prescribe the correct treatment plan for your specific illness using these unique diagnostic tools. To begin the acupuncture treatment, you will lie comfortably on a treatment table while precise acupoints on various parts of your body are stimulated. As the tiny needles are carefully inserted, most individuals experience very little or only moderate pain. People say they feel quite calm during and after treatments.
How many treatments will you require?
You will be given a tailored treatment plan during your first appointment which includes the expected number of treatments. Some people report tremendous alleviation after the first session alone. One to two treatments per week may be suggested for complicated or long-standing chronic disorders. Fewer visits are normally necessary for acute conditions, usually only eight to ten in total.
Choosing the best acupuncturist for your needs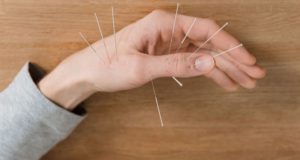 Asks many questions
A competent acupuncturist asks probing inquiries. This enables them to get to the bottom of your issues and give you an effective session. In addition, questions enable them to steer you on the appropriate path to your personal health and recovery journey.
Pays close attention
Find a practitioner who will take the time to listen to your symptoms, worries and anything else you have to say. This enables them to personalize your therapy to your specific requirements, and offer you the best visit possible each time.
Gives you due time
The last thing you want is a hurried acupuncture treatment. You should have your acupuncturist's undivided attention. Even a 30-minute session with a skilled practitioner can be enjoyable and meaningful.
Is open and honest about costs
Unexpected fees on your account will undo the benefits of your recent acupuncture session. Make sure to address costs involved and follow-up visits during the initial consultation. Discuss your treatment plan and come up with one that works for you.
Convenient
The practice's location and hours of operation are often just as significant as the acupuncturist. This is particularly true if you are undergoing time-consuming therapy. So look for a practitioner who is easily accessible and near to your house. Take notice of the hours of operation as well, since many acupuncturists have restricted hours; this may be a hassle if you work full-time.
Fraser Life offers the best acupuncture treatment in Langley and the surrounding area. We'd be happy to discuss your needs with you. Visit us online or call us at (778) 278-4755 today.
< Previous | Home | Next >