What Is Physiotherapy?
Physiotherapy is a form of treatment that aims to rehabilitate, maintain, and maximize a patient's mobility, function and well-being. Physiotherapy helps with physical rehabilitation, injury prevention, and health and fitness. Physiotherapists encourage you to take an active role in your rehabilitation.
Conditions Treated
Physiotherapists prioritize prevention and rehabilitation. Conditions resulting from injury, disease, or inability may need treatment. The following are some examples:
Neck and back discomfort caused by muscular and skeletal disorders

Bone, joint, muscle, and ligament problems such as arthritis and the consequences of amputation

Asthma and other lung diseases

Incapacity as a consequence of heart disease

Pelvic difficulties such as bladder and bowel complications associated with childbirth

Loss of movement as a result of brain or spinal cord injuries 

Fatigue, discomfort, edema, stiffness and muscular weakness may occur due to cancer therapy or palliative care.
5 Advantages Of Physiotherapy Treatment
Avoid Surgical Procedures
Even if your health problem ultimately needs surgery, many primary care doctors will prescribe physical therapy to their patients. This treatment plan will help you and your body prepare for surgery. If physiotherapy successfully heals the damage or alleviates the pain, it may eliminate the need for surgery as a therapeutic approach.
Reduce or Eliminate Pain
Physiotherapeutic exercises and manual approaches assist in restoring function to muscles and joints while also reducing or eliminating pain linked with certain health concerns. Physiotherapy treatments such as soft tissue and joint mobilization exercises, ultrasound, electrical stimulation, or taping, assist in relieving or lessening pain.
Recovering From (and Preventing) Sports Injury
Physical therapists are intimately aware of sports and the injuries that often occur to those who participate in them. Not only can physiotherapists assist you in returning to the field, but they can also develop preventative workouts to improve your body. We are devoted to assisting you in returning to your usual active life as promptly as possible after a sports-related injury.
Women's Health Management
Physiotherapy assists women in various ways, including preventing and treating health problems associated with pregnancy, postpartum recovery, and various other elements of women's lives. Additionally, it can be utilized to assist in treating a variety of female health concerns including urinary incontinence, constipation and fibromyalgia.
Enhances Mobility
Physiotherapy, regardless of your age, assists you in recovering from issues with walking, standing or performing typical daily activities. Our physiotherapists give you strength training to aid you in regaining your body's natural functions. 
5 Things To Consider When Selecting A Physiotherapy Clinic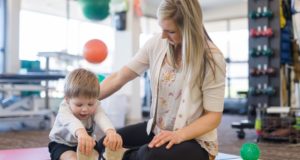 Convenient Hours
Prioritizing the patient indicates you will get excellent care. Offering early morning and nighttime appointments are one method to prioritize the patient. Coming before or after work may be a big advantage for those in desperate need of treatment, but lacking the flexibility to schedule an appointment during the workday.
Private Treatment
A private room enables you to feel at ease working with your physiotherapist; discuss your problem and ask questions openly without fear of being overheard; master your rehabilitation exercises in isolation; and connect with your therapist in a focused (distraction-free) way.
Ethical Billing
Certain clinics develop treatment programs in an unethical manner to maximize a patient's coverage. Rather than arranging the maximum number of sessions permitted by your insurance, Fraser Life customizes your treatment plan. This approach saves you money on unneeded treatment sessions and ensures you still have coverage if you experience another injury or re-injure yourself.
Licensed Physiotherapists
Beware of certain establishments who advertise themselves as delivering physiotherapy. This is not always the same as receiving treatment from a licensed physiotherapist. A full examination by a registered physiotherapist is critical to avoid injury and expedite your recovery. 
One-On-One Treatment
Certain clinics schedule numerous patients with a single physiotherapist at a single period. The therapist makes an initial appearance but then turns the patient over to a physio helper. While the physiotherapist sees another patient, the first patient is left confused. Although an assistant can administer such treatment, the patient is better served by a physiotherapist who can observe the patient directly (and address any questions or concerns the patient may have during their recovery process). An assistant is not permitted to provide any type of medical consultation.
Fraser Life Physio is your best physiotherapy clinic available in Langley and the surrounding area. Visit us online or call us at (778) 278-4755 today.